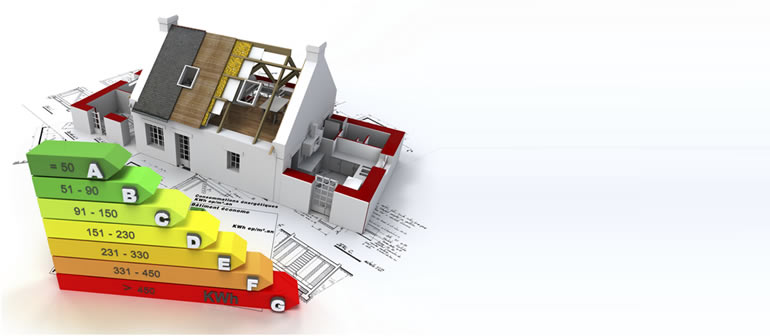 EPC'S
From 1st October 2008 an Energy Performance Certificate (EPC) is required for all property whilst being advertised For Sale or For Rent. Energy Performance Certificates give information on how to make your home more energy efficient and reduce your energy costs.
EPCs contain:
Information on your home's energy use and typical energy costs
A recommendation report with suggestions to reduce energy use and save money
Details of the person who carried out the EPC assessment
Who to contact if you want to make a complaint
Energy use and potential savings
EPCs carry ratings that compare the current energy efficiency and estimated costs of energy use with potential figures that your home could achieve. Potential figures are calculated by estimating what the energy efficiency and energy costs could be if energy saving measures were put in place.
The rating measures the energy efficiency of your home using a grade from 'A' to 'G'. An 'A' rating is the most efficient, while 'G' is the least efficient. The average efficiency grade to date is 'D'. All homes are measured using the same calculations, so you can compare the energy efficiency of different properties.
An EPC is required when a building is built, rented or sold. A building is defined as a structure with a roof and walls which uses energy to 'condition an indoor climate'. This means it has heating, air conditioning or mechanical ventilation.
You should receive an EPC when you enquire about buying or renting a home. You'll need to provide one if you are selling or letting your home. An EPC is valid for ten years.
If you are a landlord or homeowner and need to provide an EPC, you'll need to contact an accredited domestic energy assessor. They will carry out the assessment and produce the certificate.
Accreditation schemes make sure that domestic energy assessors (DEAs) have the right skills and are able to carry out the survey to agreed standards.
At Ashley Bennett's we have DEA's who are able to carry out the assessments for you. Prices vary from £75 + vat - £120 + vat dependant on the property size.
Conveyancing
Once you've made the decision to buy a property and have started looking with local estate agents, one of the next things on your list will be to find an experienced conveyancing solicitor.
Having a good solicitor is key to the buying process as it could be the difference between completing and loosing on your ideal property. Most transactions fall through because of inexperienced solicitors.
Ashley Bennett's can recommend solicitors who are experienced and have a great track record so you have complete peace of mind during the entire process.
Call us on 01375 502281 or email us at info@ashley-bennett.co.uk to find out more
Financial
Buying a property is one of the biggest financial commitment that most of us will ever make. Most people when they purchase a property will require some sort of mortgage to be able to fund the purchase.
How do you choose which one is best for you? There are 100's of companies out there offering mortgages. You may obviously recognise some of the major high street brands such as: Halifax, Lloyds, Natwest etc, but what about the companies that do not have a high street presence such as Skipton Building Society, The Mortgage Works, Virgin and so on, and how do you find out about them?
If you're not a mortgage advisor, you could spend hours researching every company, every deal, and still not understand what you are getting into, or the long term impact of that decision should you make the wrong choice.
We know it's a mine field, and don't claim to know the pro's and con's of each mortgage, that's why we partner with a local Financial Services Company that do know the answers.
They understand that the many different mortgage deals on the market can be confusing and are available to help and advise you throughout the process, from an initial conversation right through to completion. They will take the time to understand your situation and utilise their in-depth market knowledge to help you find the right mortgage for your circumstances.
To find out more call 01375 502281 and make a no obligation appointment.
---